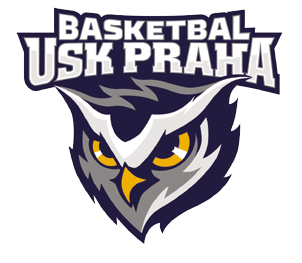 Wednesday 29/9/2021
USK Praha
GBA Fio banka J. Hradec
86:75
28:14 27:16 18:21 13:24 - 86:75
---
---
The match of two halftimes
The game against USK had similar development as our last home game against Hradec Králové. We found our footing during the first half, and our opponent rewarded us with 55 points.
Our entrance into the second half was a different story entirely. We demonstrated very aggressive defense, fighting for every possession, and the match and the game´s atmosphere changed radically. We let our opponents score only 31 points in the second half, but we lost this game 86:75; the gap from the first half was too big.
Our player Torin Dorn demonstrated spectacular performance when he recorded 28 points with an unbelievable 73,3% shot percentage from the field.
He added six rebounds, three assists, four steals, and forced our opponents to foul him six times. His overall validity was 35.
On top of that, Torin is the best scorer of the entire league after four rounds with 28,6 points per game
We will challenge Sluneta Ústí nad Labem in our home arena on Saturday. The key to our success will most certainly be the fast start of the game, and the spark that will set things into motion can be you.
Let´s fill our home arena to the roof, and let´s create a traditional escatic atmosphere together that will give our team elan on our path to victory. If you still don´t know what to do with Saturday evening, we are presenting you with our home team with the best scorer of the entire league leading the way! (and if you can´t come in person, you can watch the game on TVcom
)
Gilbert Abraham (GBA coach Fio Banka J. Hradec): "This is the second match we had a slow start; we lost from the beginning and did not return until the second half. As a young and inexperienced team, we must show better work and commitment throughout the match. Playing against the best talents in the Czech Republic requires better work and preparation to withstand playing the whole game with them."

Štěpán Borovka (GBA guard Fio Banka J. Hradec): "In the first half, we did not as is a bit customary in our country.In the second half, we managed to show our game and came back from -25 points. The energy was felt by everyone who was on the field. WE we can break through that string of losses and get to some winning matches by playing the entire game as our second half."